Temple Fork Outfitters Fly Rods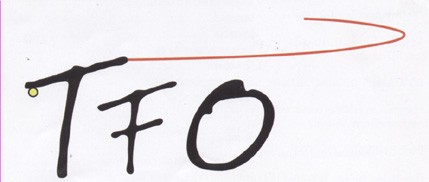 Looking for Temple Fork Outfitters fly rods? Mad River Outfitters carries a wide selection of fly rods from most of the major manufacturers and they are all featured on our easy-to-use and very secure online store. Not to mention, all orders over $25.00 are FREE of shipping charges. We are proud to be a dealer for the Temple Fork Outfitters company…..with the help of Lefty Kreh.....they are building some of the best values in fly rods the industry has ever seen!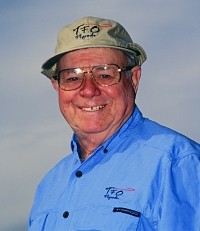 Why...is this man smiling?
Because he has designed the most affordable high perfomance flyrods our sport has ever known...the Lefty Kreh/Temple Fork Outfitters rods.
Working with Lefty has been a dream come true. His passion, limitless energy, and desire to raise the standard of fly rod performance has been amazing. Believe this...when Lefty puts his 50 years of experience into designing a series of rods, it will be worth your time to cast one. You might better understand his smile!
Lefty knows that flyfishing is not an elitist sport, that affordable high performance rods are what fly fishers have been looking for, and that those who want to get started need rods that will be cherished and perform for life.
"Temple Fork Outfitters' rods are what fly fishermen have been looking for...a fine piece of equipment at an attractive price. I believe the TiCr models will satisfy even the most exacting fisherman."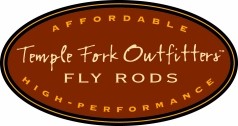 So, whether looking for your 1st fly rod, or one for that special trip…..check out Mad River Outfitters. We have a Temple Fork Outfitters fly rod for you! We are proud to represent the fly fishing industry and serve our customers with the finest products and exceptional service. Fly Fishing rods and reels, flies, tackle, trips, classes and seminars….we have it all. Check out our easy-to-use online store which offers FREE shipping on all orders over $25.00
For more entry-level products....see our new online category- "Getting Started in Fly Fishing"!
TFO Fly Rods- all listed here!
TFO Project Healing Waters Fly Rods
TFO Casting for Recovery Fly Rods
TFO Professional Series Fly Rods
TFO Lefty Kreh Finesse Series Fly Rods
TFO Deer Creek Spey/Two-Handed Fly Rods
Your online source for Temple Fork Outfitters Fly Rods!
Home
Site Map
About MRO
Online Store
Trips
Classes & Seminars
Guide Service
Calendar
Fishing Reports
Steelhead
MRO Chronicle
Photo Albums
News
Mad River Media
Links
E-mail Us
More On Fly Fishing Rods:
Temple Fork Outfitters Fly Rods