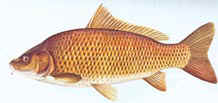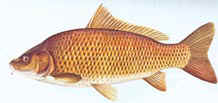 Fly Fishing for Carp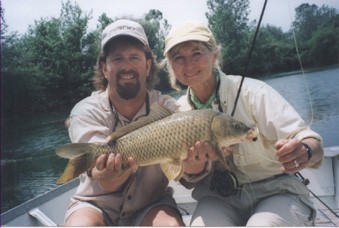 Fly Fishing for Carp you say? Yes.......absolutely. Carp are now being regarded in many circles as one of the premier gamefish on planet earth! In the Complete Angler, Izaak Walton refers to the Carp as the queen of rivers, and many fly fishermen are starting to take notice. Carp are great quarry on a fly rod! They are smart, they are very challenging and put up a heck of a fight when hooked. Once, and still often, viewed as a trash fish.......fly fishing for carp is quickly gaining in popularity and is sure to become a part of maistream modern fly fishing. Mad River Outfitters carries a complete selection of what you need to chase carp on a fly rod...including a great selection of Carp Flies.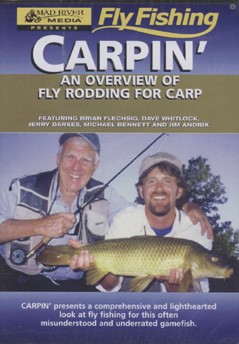 Carpin', the DVD from Mad River Media, presents a comprehensive and lighthearted look at fly fishing for this often misunderstood and underrated gamefish!
After years of "closet" carp fishing, Brian Flechsig felt it was time to share the magic of Carpin' with his friends. Along with Brian are special guests Dave Whitlock, Jerry Darkes, Michael Bennet and Jim Andrix.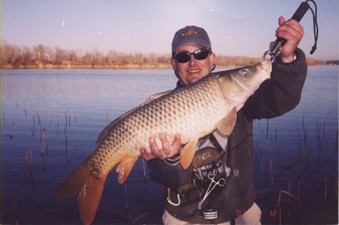 Mad River Outfitters is working hard to serve as "the source" for information and equipment for chasing carp on a fly. We carry a wide selection of carp tackle and carp flies. We also feature all the great resources on fly fishing for carp. If you are looking to learn more about catching carp on a fly.....check out Mad River Outfitters and click the links above or give us a call!

Your online source for Carp on the Fly Rod!

Home

Site Map

About MRO

Online Store

Trips

Classes & Seminars

Guide Service

Calendar

Fishing Reports

Steelhead

MRO Blog

Photo Albums
flyfishing for Carp