Fly Fishing Books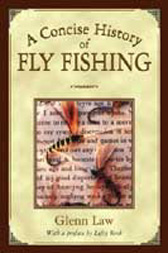 Looking for fly fishing books? Mad River Outfitters carries an extensive selection of books on fly fishing. They are all easy-to-find in our categorized library in our online store. There you can browse our selection and read about each title, and see a picture of the cover. Not to mention, all orders over $25.00 are FREE of shipping charges.

There is more fly fishing literature out there than you can possibly imagine. It has been said that more has been written on fly fishing than all other sports combined. We at Mad River Outfitters are passionate about fly fishing literature and have been careful to feature all of the important fly fishing books of our generation, and some of those from long before our generation.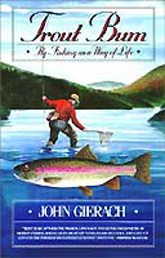 Our fly fishing books are smartly organized in these categories:
Bass, Pike and Warmwater, Destinations and Regional Guides, DVD's and CD Roms, Entomology & Hatches, Fly Casting & Knot Tying, Fly Tying, Fun, History and Fiction, Gazeteers, Orvis Streamside Guide Books, Rods and Rod Building, Saltwater, Trout/Steelhead/General Technique. Click a category and you will find the books we feel to be important and the most helpful for your pursuit of better, smarter fishing!

So, whether you are looking for books on trout, bass, muskie or saltwater, Alaska to the Bahamas and everything in-between…..check out Mad River Outfitters. We have the fly fishing books that you need! We are proud to represent the fly fishing industry and serve our customers with the finest products and exceptional service. Fly Fishing rods and reels, flies, tackle, trips, fly tying, classes and seminars….we have it all.

Check out our easy-to-use online store which offers FREE shipping on all orders over $25.00……featuring one of the internet's best selections of fly fishing books and literature.

Your online source for fly fishing books and DVDs

Home

Site Map

About MRO

Online Store

Trips

Classes & Seminars

Guide Service

Calendar

Fishing Reports

Steelhead

MRO Chronicle

Photo Albums

News

Mad River Media

Links

E-mail Us
Books on Fly Fishing! Fly Fishing Books