Enrico Puglisi Fly Tying Materials
EP Fibers, EP Silky Fibers and More!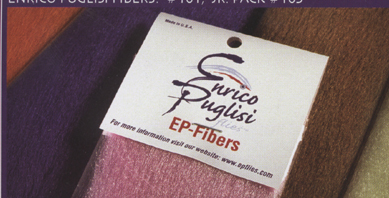 Looking for Enrico Puglisi Fly Tying Materials? Mad River Outfitters carries a wide selection of fly tying tools, vises, materials and accessories as well as instructional materials....and we feature the fantastic line of products from Enrico Puglisi.
"I believe my line of fly tying materials produce the best baitfish imitations in the industry. I have developed these materials and flies over a period of twenty years, during which time they have been modified and tested extensively on a variety of saltwater species including striped bass, bluefish, tarpon, bonefish, and offshore giants like tuna and billfish, as well as freshwater species including northern pike, trout, smallmouth and salmon and steelhead."
"I guarantee my products 100% They will first catch fly fisherman with the beauty and originality of the flies, and fish thereafter, because of the effectiveness of the imitations. Remember, my flies and materials are not what they look like in your hand, but how they look and act in the water"- Enrico Puglisi on his flies and Fly Tying Materials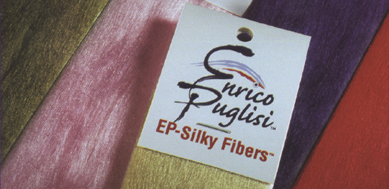 Buying fly tying materials online can be risky….you never quite know what you are getting…..what quality, what quantity. At Mad River Outfitters, you can be confident in your online purchasing. All of our materials are pictured…..what you see is what you will get, and if you are not satisfied, we will gladly make it right or refund your money. Fly Tying is our business!

So, whether you are tying flies for trout, bass, muskie or saltwater, Alaska to the Bahamas and everything in-between…..check out Mad River Outfitters selection of Enrico Puglisi Fly Tying Materials. We have them, as well as the rest of the fly tying supplies that you need! We are proud to represent the fly fishing industry and serve our customers with the finest products and exceptional service. Fly Fishing rods and reels, flies, tackle, trips, fly tying, classes and seminars….we have it all.

Check out our easy-to-use online store which offers FREE shipping on all orders over $25.00……featuring one of the internet's best selections of fly tying supplies.

Your online source for Enrico Puglisi Fly Tying Materials!

Home

Site Map

About MRO

Online Store

Trips

Classes & Seminars

Guide Service

Calendar

Fishing Reports

Steelhead

MRO Chronicle

Photo Albums

News

Mad River Media

Links

E-mail Us
Enrico Puglisi Fly Tying Materials