Your online Fly Fishing professionals!

Home

Site Map

About MRO

Online Store

Trips

Classes & Seminars

Guide Service

Calendar

Fishing Reports

Steelhead

MRO Chronicle

Photo Albums
Fly Fishing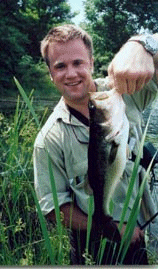 Looking for the best that fly fishing has to offer? Mad River Outfitters, central Ohio's Fly Fishing Professionals offers secure and easy online shopping and FREE shipping on all orders over $25.00.

The sport of fly fishing captures many a persons attention so profoundly that it eventually becomes a lifelong passion. Fly Fishing is a pastime that at first glance…..a great sport and an excellent form of recreation. As time spent fly fishing goes by, it becomes so much more than that.
Many men and women find that it provides a kind of spiritual retreat. Beginners and veterans alike will tell you that fly fishing satisfies their need for beauty and solitude as well as ignites a passion for wild and romantic places.
Along the way, the fly fisher invariably develops an unprecedented respect for the world's wilderness areas and a desire to protect them and share them with others.

Mad River Outfitters is proud to represent the fly fishing industry and serve our customers with the finest products and exceptional service. Fly Fishing equipment, flies, tackle, trips, classes and seminars….we have it all. Check out our easy-to-use online store which offers FREE shipping on all orders over $25.00
More On Fly Fishing

Your source for fly fishing on the web!

Home

Site Map

About MRO

Online Store

Trips

Classes & Seminars

Guide Service

Calendar

Fishing Reports

Steelhead

MRO Chronicle

Photo Albums

News

Mad River Media

Links

E-mail Us
Fly Fishing